Nature Tech Canada
Approx Size: Height: 122 cm (48") Diameter 48.5cm (19")
Regular price
$565.00 USD
Regular price
Sale price
$565.00 USD
Unit price
per
Sale
Sold out
Imagine preparing a delicious salad with fresh ingredients harvested from your garden just a few minutes ago. The Airponic Fruit tower hydroponic system gives you the power to grow your favourite fruits, vegetables, and herbs from the comfort of your own home.
Features
Capacity to grow up to 40 plants - so you won't run out of space and have to pick between your favourite ones.
Made of BPA-free, food-grade plastic for ultimate weather resistance and healthy plant growth.
The vertical design takes up only a quarter square meter for easy use in even the smallest spaces.
8 growth openings per level to maximize your gardening space.
Hydroton growth medium that provides effective water grip & drainage so your plants can continue to thrive.
360-degree rotation of the growth tanks so you can plant, reach, monitor and harvest easily.
UV radiation filter and algae-resistant plastic protects your plants and prevents unwanted growth.
View full details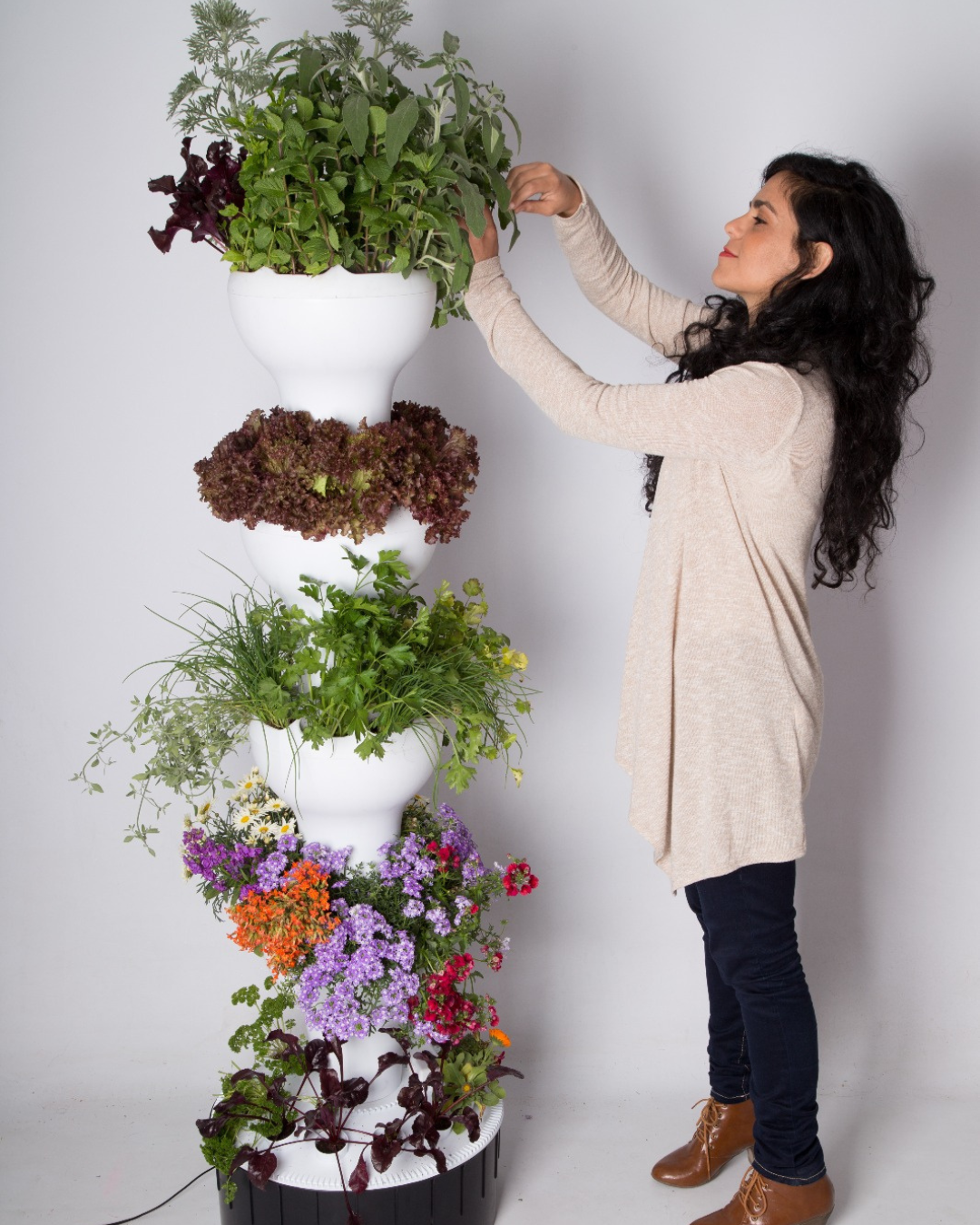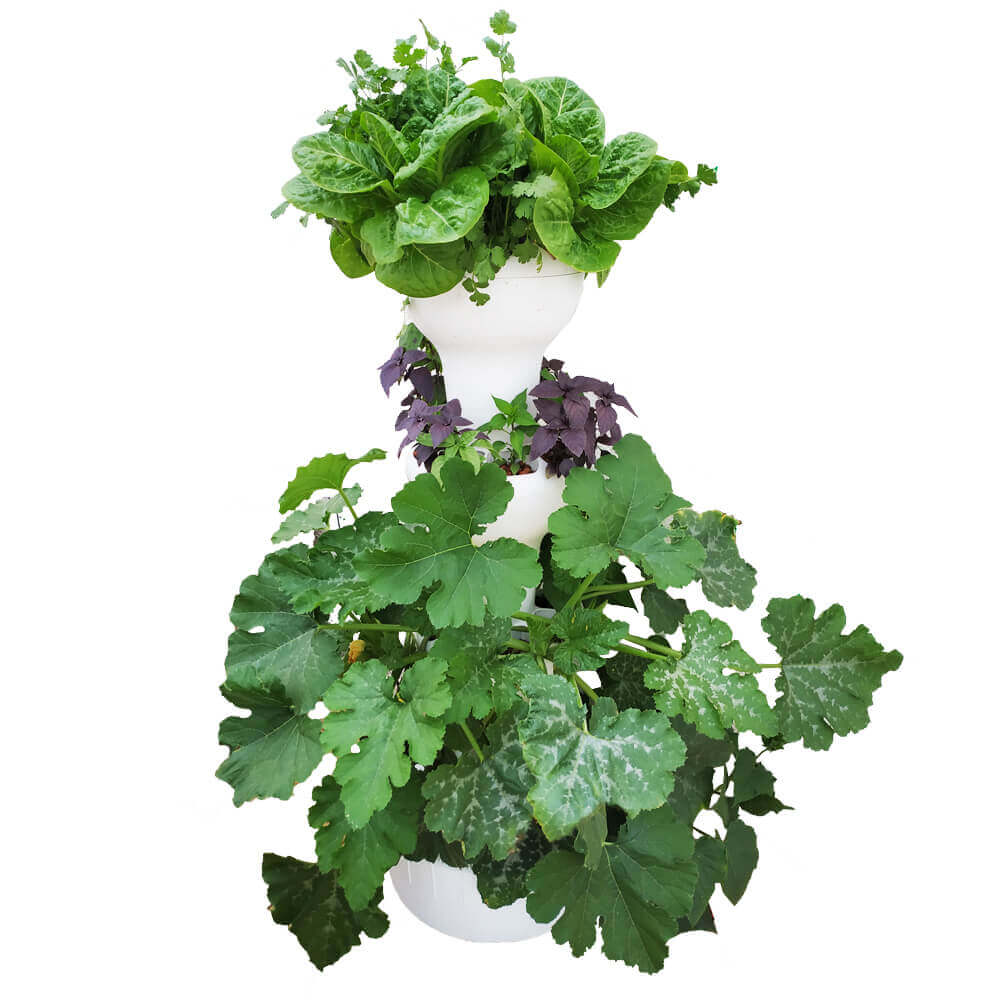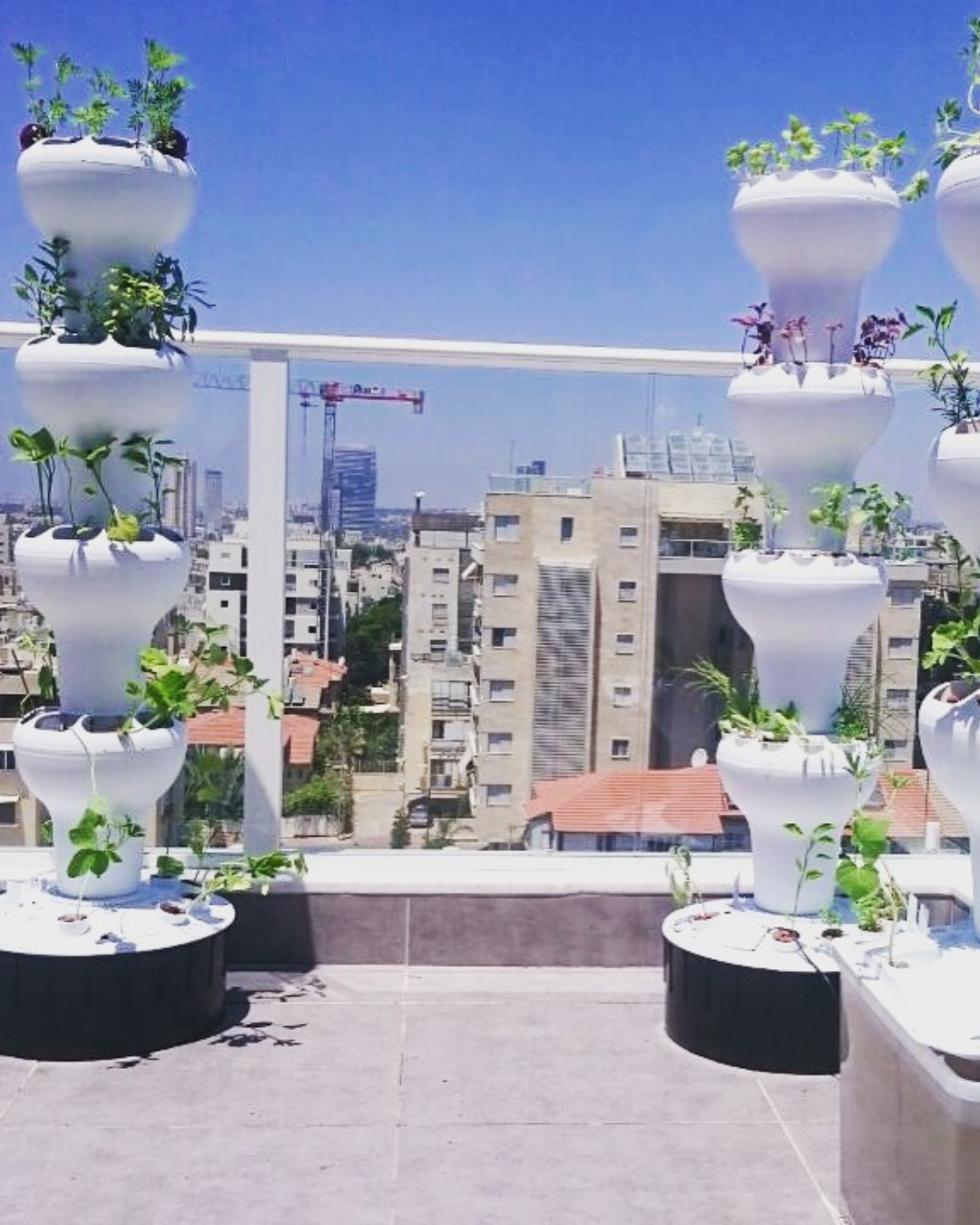 A Powerful Growing Tower for Home Gardeners
Can you imagine growing up to 40 plants in less than a quarter square meter? The Airponic Fruit tower hydroponic system will be your best ally to always have fresh fruits and vegetables on your dining table, with minimal effort and incredible results.

This vertical tower garden takes up a small amount of space yet provides endless benefits. In fact, this type of growing system has been used in Microsoft buildings and the Manchester Museum, demonstrating the ability to have a convenient and practical garden in virtually any environment.
How The Airponic Fruit System Works
The Airponic Fruit's technology includes a pump and a compensation float that allow for automated watering of all the growing tanks whenever the levels drop. This advanced irrigation method can save up to 85% of water and fertilizer compared to traditional growing methods.
The system is filled with a hydroton growing medium that provides thermal insulation, allowing you to position your garden tower in direct sunlight even on hot summer days. Furthermore, this hydroponic system is designed to accommodate a variety of light conditions, from full shade to full sun, providing temperature stability for your plants.
What's Included?
The Airponic Fruit hydroponic system includes the following:
• Magnetic water pump
•Internal pipingfor transporting water – including decks and drainage channels
•3/4 planting containers(each container is suitable for growing 12 plants)
•8 planting cups
•A central water reservoirwith a volume of 35 litres, including 2 access covers and 8 planting holes
•8 suction plugs for the growing cups in the reservoir
•Steel balls
• Bracket, internal piping, sprinkler, disk, top cover
• Assembly and routine maintenance guides
Weight: 9 kg (empty)
Total weight after filling with water: about 44 kg