Nature Tech Canada
Approx Size: 60x50x105 cm
Regular price
$595.00 USD
Regular price
Sale price
$595.00 USD
Unit price
per
Sale
Sold out
Preorder now - will be available in July 2023
The rewarding experience of growing fresh vegetables in your home has never been so easy, clean and practical. Can you imagine planting a flourishing garden without even using soil? The Tobato 5 hydroponic system is the ultimate way to grow large vegetable plants that delight your palate and improve your health.
Features
Capacity to grow up to 5 large plants - giving you the space to plant your favourite vegetables.
Made of BPA-free, food-grade polypropylene for ultimate weather resistance and healthy plant growth.
Large growth pots for the roots to develop and allow for healthy vertical expansion.
Includes a compensation float that can be connected to a water source to automatically fill the water reservoir every time the levels drop.
Completion kit included for easy and complete routine maintenance.
Quick assembly with household tools for fast installation and smooth operation.
Specially designed for growing tomatoes, herbs and other large fruit & vegetable plants – giving you a wide variety to choose from!
View full details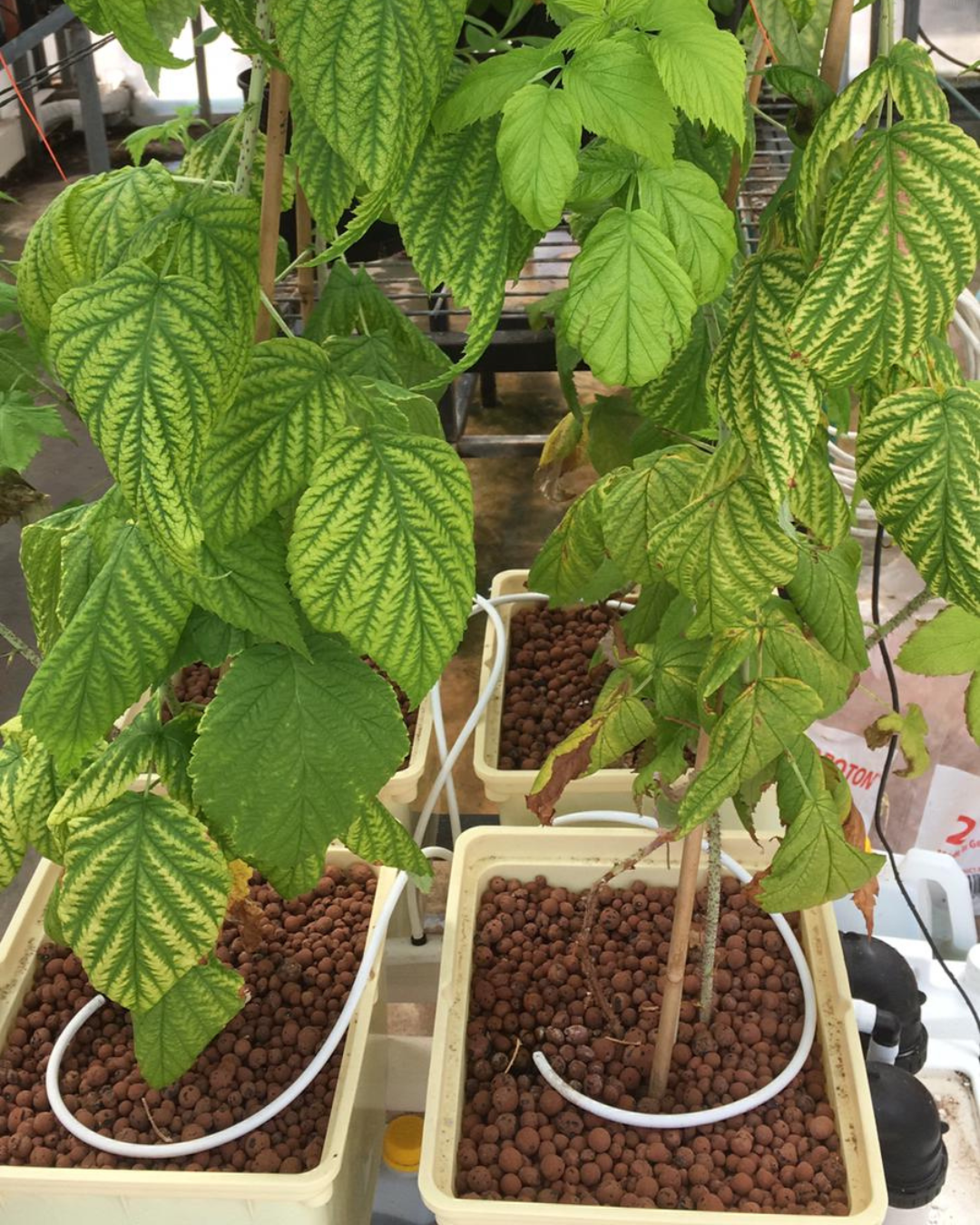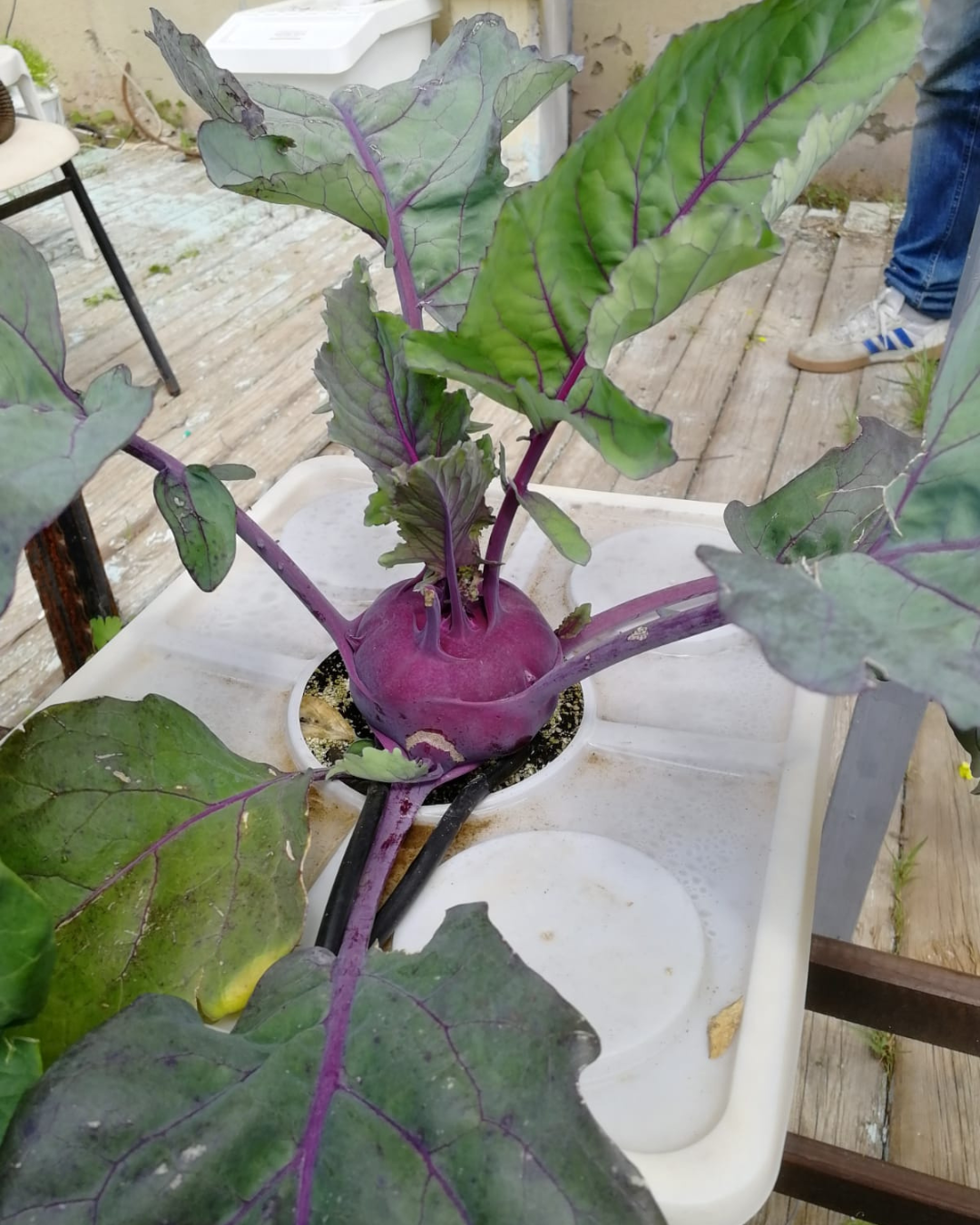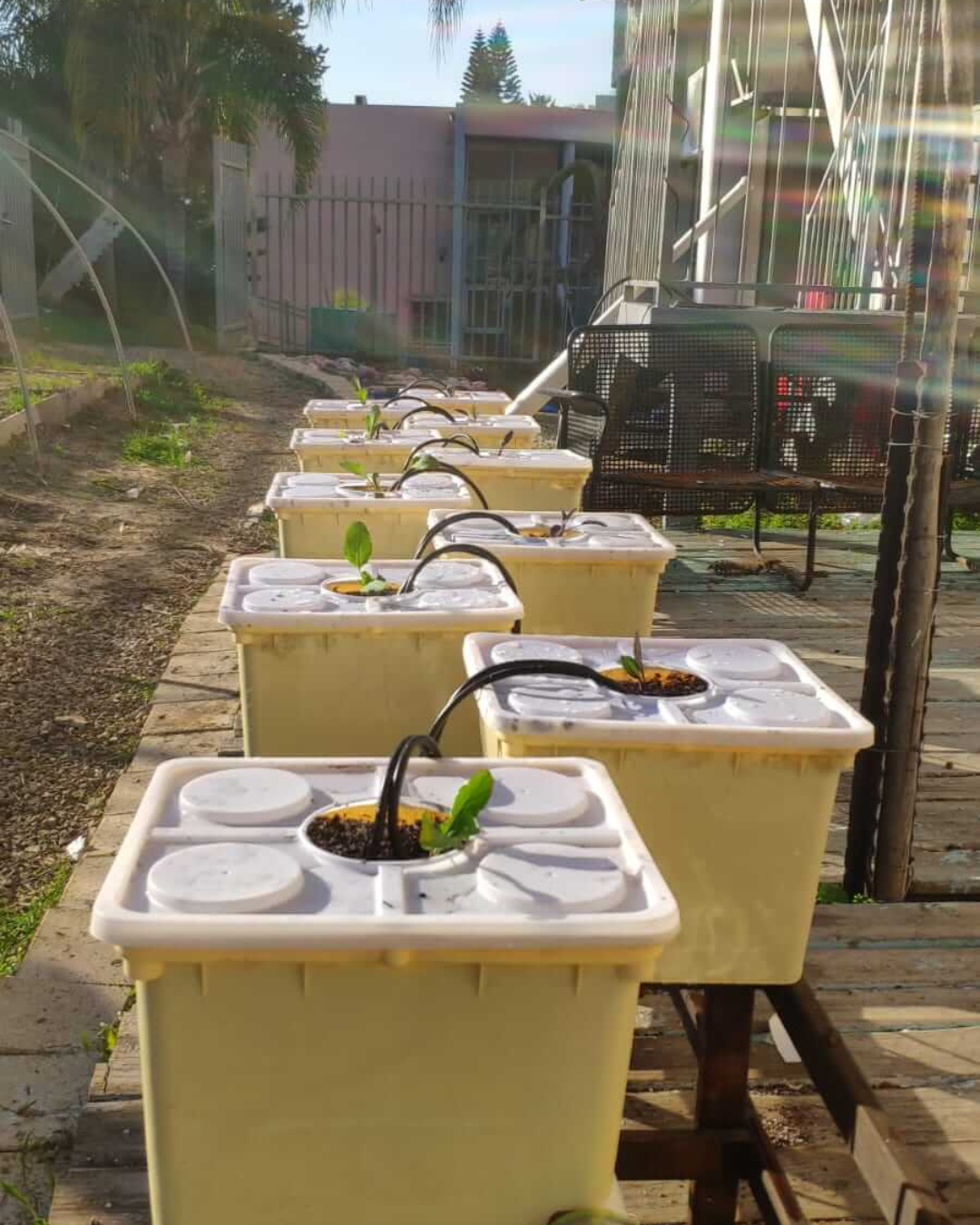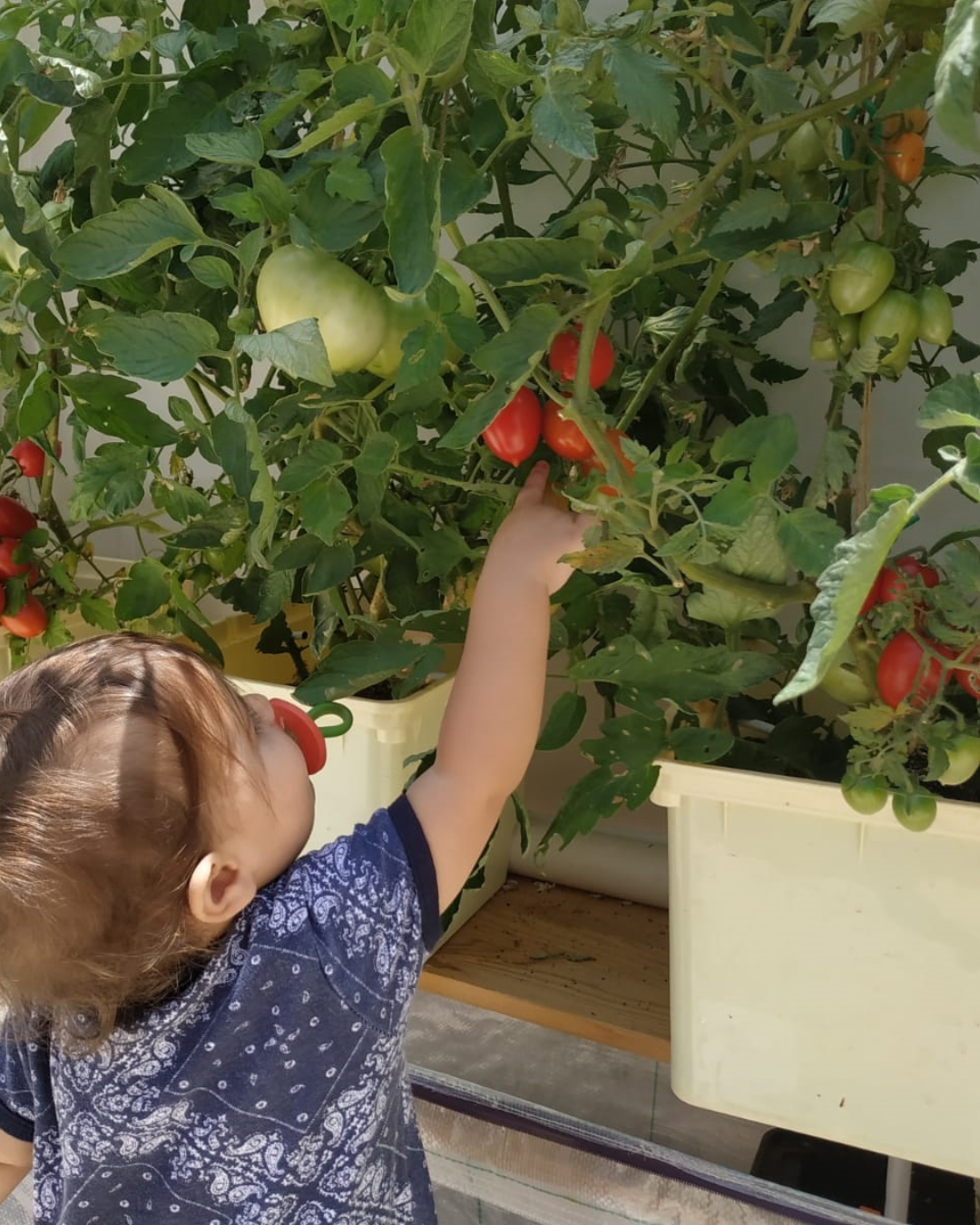 Grow Faster, Larger & Healthier Plants
The Tobato 5 hydroponic system was created to give you a one-of-a-kind home gardening experience without the need for extensive gardening knowledge. This advanced gardening kit was designed to be simple and straightforward to use – saving you time and eliminating complicated processes.
So get ready to harvest plump tomatoes, sweet carrots and the juiciest watermelons. The Tobato 5 Hydroponic Gardening Kit will transform the way you grow in your home.
How The Tobato 5 Works
The Tobato 5 is designed using the Dutch Bucket technology– a cyclical system that will keep your plants growing strong. First, the system will pump the water and fertilizer solution directly to your plants' roots so they can effectively absorb the nutrients. Then, the drainage infrastructure will allow the remaining liquid to return to the reservoir to be distributed later.

This means that you'll save time while the Tobato 5 takes care of your plants! Depending on your type of crops, we recommend placing the system in an area where it can receive at least 5 hours of sunlight and be connected to an electrical outlet.
If you haven't grown hydroponically before, we're here to help! This system was created with both novice and experienced gardeners in mind. Each kit includes detailed guides, and our support team is available to answer any questionsyou have along the way.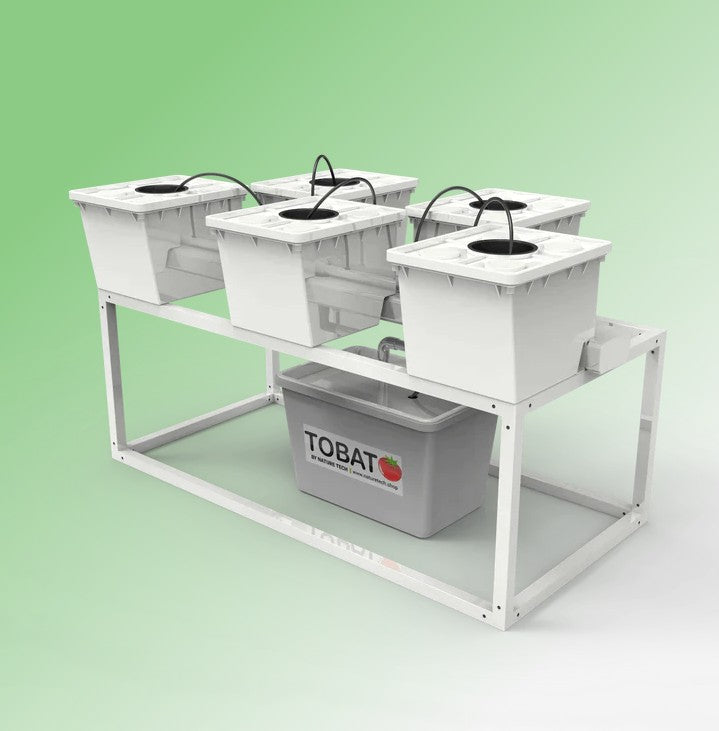 What's Included?
The Tobato 5 hydroponic system includes:

• 15 litres reservoir with compensation float
• Water pump
• Reservoir cover
• Aluminum stand for self-assembly
• 5 Dutch buckets with lid deck
• Flexible feed tube (4 inches)
• Feed channel (1 inch)
• 5x drip tube drainage channel Brazens & hydroton connectors
• Assembly guide, Teflon assembly guide & Hydroponic growing guide
• Completion kit
System size: 60x50x105 cm
Package size: 88x44x34 cm
Gross weight: 13.5 kg